Purchase The Jewelry Key Clasp Opener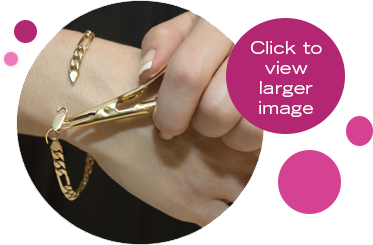 Buy The Jewelry Key as the perfect compliment to any gift of jewelry that has a difficult to maneuver lobster claw or spring O ring clasp.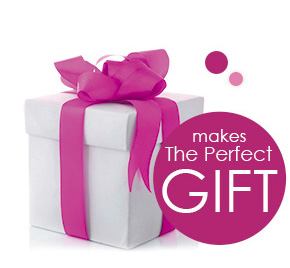 Your purchase includes:
The Jewelry Key Clasp Opener
A beautiful, black velvet carrying bag for travel and protection
Simple, diagramed instructions
A money-back guarantee
A lifetime warranty
Shipping and Handling is $5.95. New York state residents should add 8.65% sales tax.
The Jewelry Key

The Jewelry Key User Reviews
Feb 6, 2013
Great Step-by-Step Instructions!
I love wearing bracelets but being single with no partner to help me with my clasps and keeping short fingernails makes putting on the ones with the lobster clasp extremely frustrating at times. I was looking for the "stick with pincher" in those cheap sales magazines that looks like my grandmother would order. When I read the description, they only held the bracelet. They didn't really help with the claw part. Short fingernails and lobster claw clasps are not the best together. When I received "The Jewelry Key", my initial thought was "what the heck is the hook for?". Luckily it comes with great, photo step-by-step instructions. It was brilliant. I hooked my bracelet on with no problem. I figured the real test was getting it back off - no problem.



At Classic Closet Clothing we sell a lot of jewelry. I definitely recommend this "The Jewelry Key" with our bracelets that have lobster claw clasps.
The Jewelry Key
Average rating:
0 reviews